Coming Up
- forthcoming publications by Janine Ashbless
Here's a list of my forthcoming fiction publications that are signed for and thus fairly certain. Obviously dates etc might change. I'll update it as I get new contracts.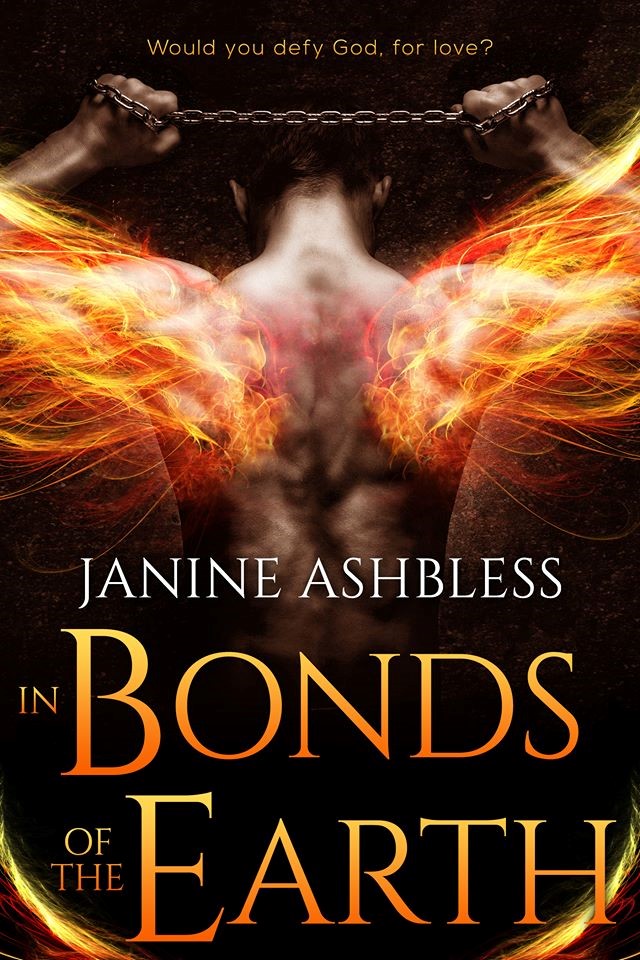 The second in The Book of the Watchers trilogy, which started with Cover Him With Darkness, will be published by Sinful Press in March 2017. Its title is In Bonds of the Earth.
"I will free them all."
When Milja Petak released the fallen angel Azazel from five thousand years of imprisonment, she did it out of love and pity. She found herself in a passionate sexual relationship beyond her imagining and control – the beloved plaything of a dark and furious demon who takes what he wants, when he wants, and submits to no restraint. But what she hasn't bargained on is being drawn into his plan to free all his incarcerated brothers and wage a war against the Powers of Heaven.
As Azazel drags Milja across the globe in search of his fellow rebel angels, Milja fights to hold her own in a situation where every decision has dire consequences. Pursued by the loyal Archangels, she is forced to make alliances with those she cannot trust: the mysterious Roshana Veisi, who has designs of her own upon Azazel; and Egan Kansky, special forces agent of the Vatican – the man who once saved then betrayed her, who loves her, and who will do anything he can to imprison Azazel for all eternity.
Torn every way by love, by conflicting loyalties and by her own passions, Milja finds that she too is changing – and that she must do things she could not previously have dreamt of in order to save those who matter to her.
I'm currently writing the third in the trilogy, entitled The Prison of the Angels.
All four e-novellas in the Lovers' Wheel quartet were contracted to Ellora's Cave, which closed down January 2017. They have returned rights to these titles and I will be seeking to (re)publish elsewhere this year.
1) Summer Seduction - published
2) Falling Deep - published
3) When Winter Comes
4) Joys of Spring