Fierce Enchantments
Janine's third collection of erotic short stories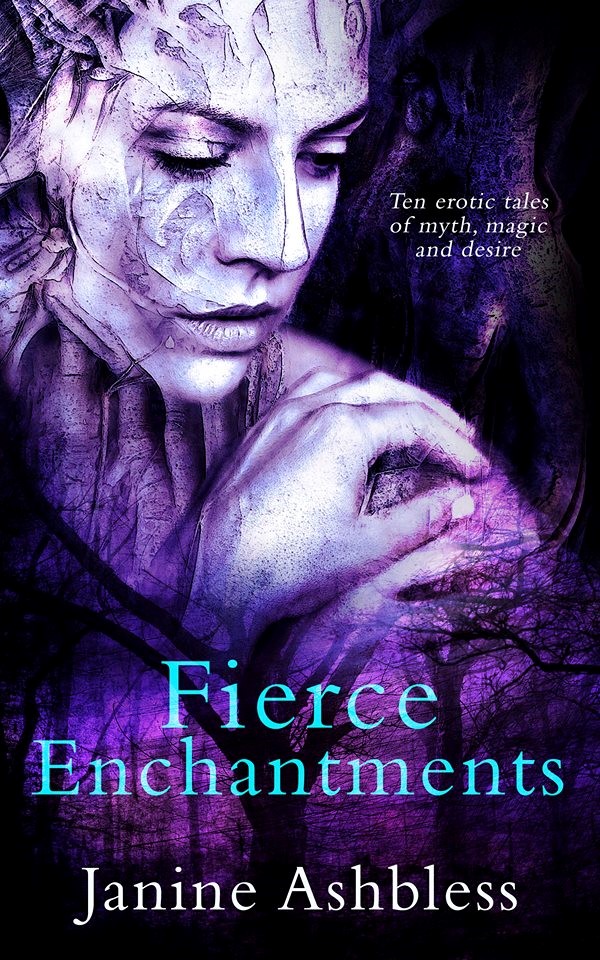 "Inside the covers of this, Janine Ashbless' third collection of erotic short stories, you will find delight and terror and lust - and perhaps even unexpected tenderness.
The wayward daughter of Shakespeare's sorcerer Prospero; a runaway slave who becomes king only for as long as he can stay awake; a servant girl whose three dead lovers return for one last tryst; vampire-hunters haunted to the point of madness by what they have been through; warriors in a desperate future war for the survival of humankind – and one very dangerous frog prince. All these and more appear in this collection of erotic stories that will take you to the edge and then pull you over into the glittering darkness beyond. Weaving worlds of fantasy, Janine Ashbless draws from fairy stories, history, myth and the darkest depths of her imagination to bring you tales of passion and desire that will enchant, shock and dazzle you."
Contents:
1: Too Much of Water (fairy-tale)
2: Bolt Hole (zombie apocalypse)
3: The King in the Wood (historical)
4: The Last Thing She Needs (contemporary paranormal)
5: Sycorax (Shakespearean fantasy)
6: Knight Takes Queen (Arthurian fantasy)
7: At Usher's Well (historical paranormal)
8: The Military Mind (sci-fi)
9: A Man's Best Friend (fantasy)
10: The Merry Maid (fairy-tale)
"Janine Ashbless stands out by several miles. Not only is the writing itself skilful, captivating and clever but the author's imagination ranges so far and so wide that every story in this collection is a delicious surprise with many an unexpected element. Fierce Enchantments is a vivid and diverse mixture of tales: kinky vampire hunters here, a re-imagining of ancient China there, a session of filthy fun in Camelot and much, much more. If you prefer your erotic romance contemporary, fluffy and full of brand names and cutesy cupcake bakers, then you will probably run a mile, but if you want your mind opening and filling with deliciously dark and dangerous fantasy, better dive right in" - Zak Jane Kier
"These ten deliciously diverse stories reveal a vivid, wide-ranging imagination—one is struck by the sheer breadth of Ashbless' inventiveness, her natural gift for story-telling honed to acute sharpness with rigorous intellectual focus and well-practiced craftswomanship. Covering all the archetypal bases from folk ballads, myth, legend, and fairytale to futuristic sci-fi, well-researched historical fiction, contemporary horror, paranormal thriller, and post-apocalyptic action-adventure, there's something for everyone in this wondrously abundant, cerebrally and erotically stimulating, perpetually entertaining collection." – Erotica for the Big Brain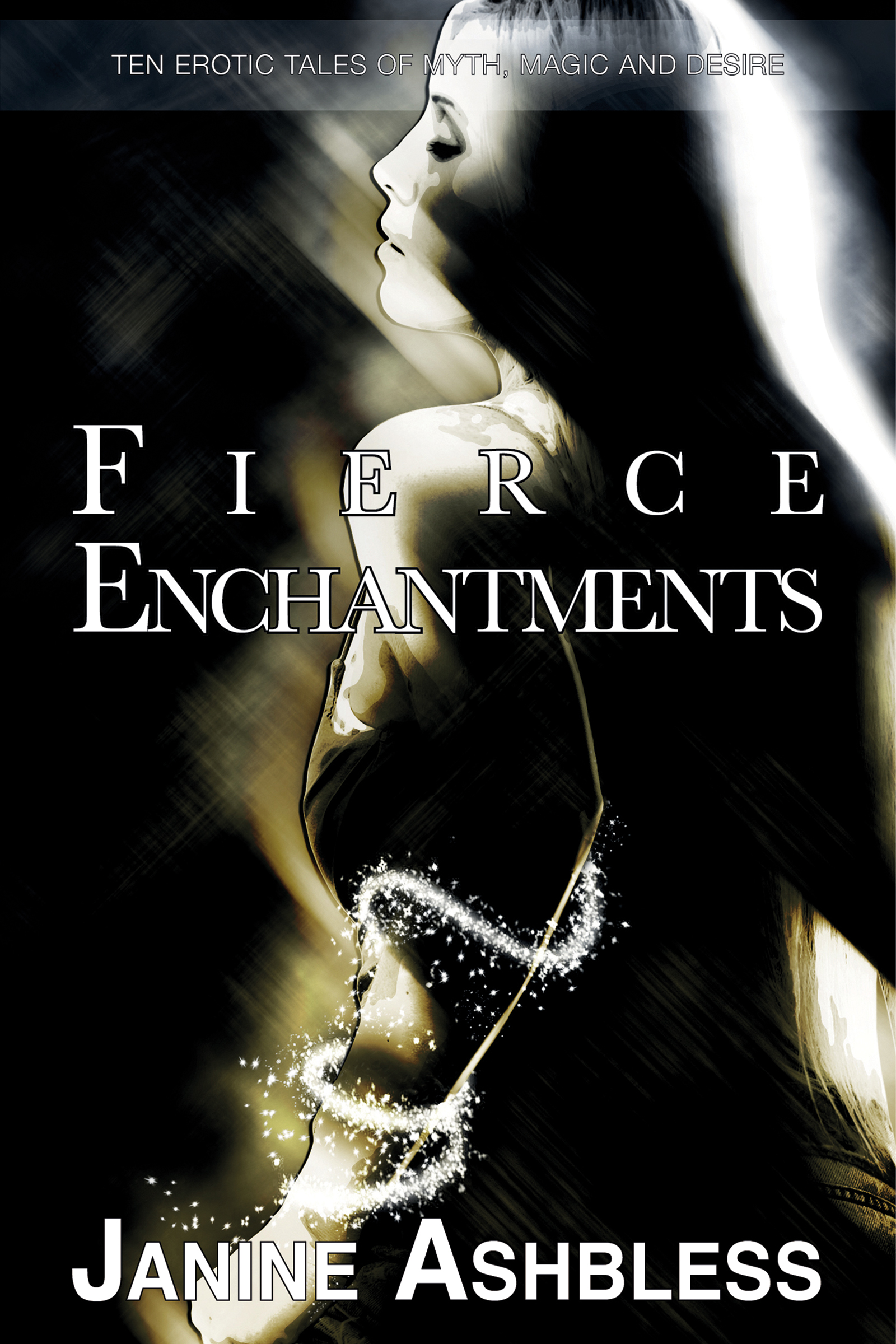 NB: Sweetmeats Press closed in 2017 and rights to this book reverted. Fierce Enchantments was reprinted in late 2017 by Sinful Press.