Heart of Flame
Hot romance/adventure: Arabian Nights: HEA ending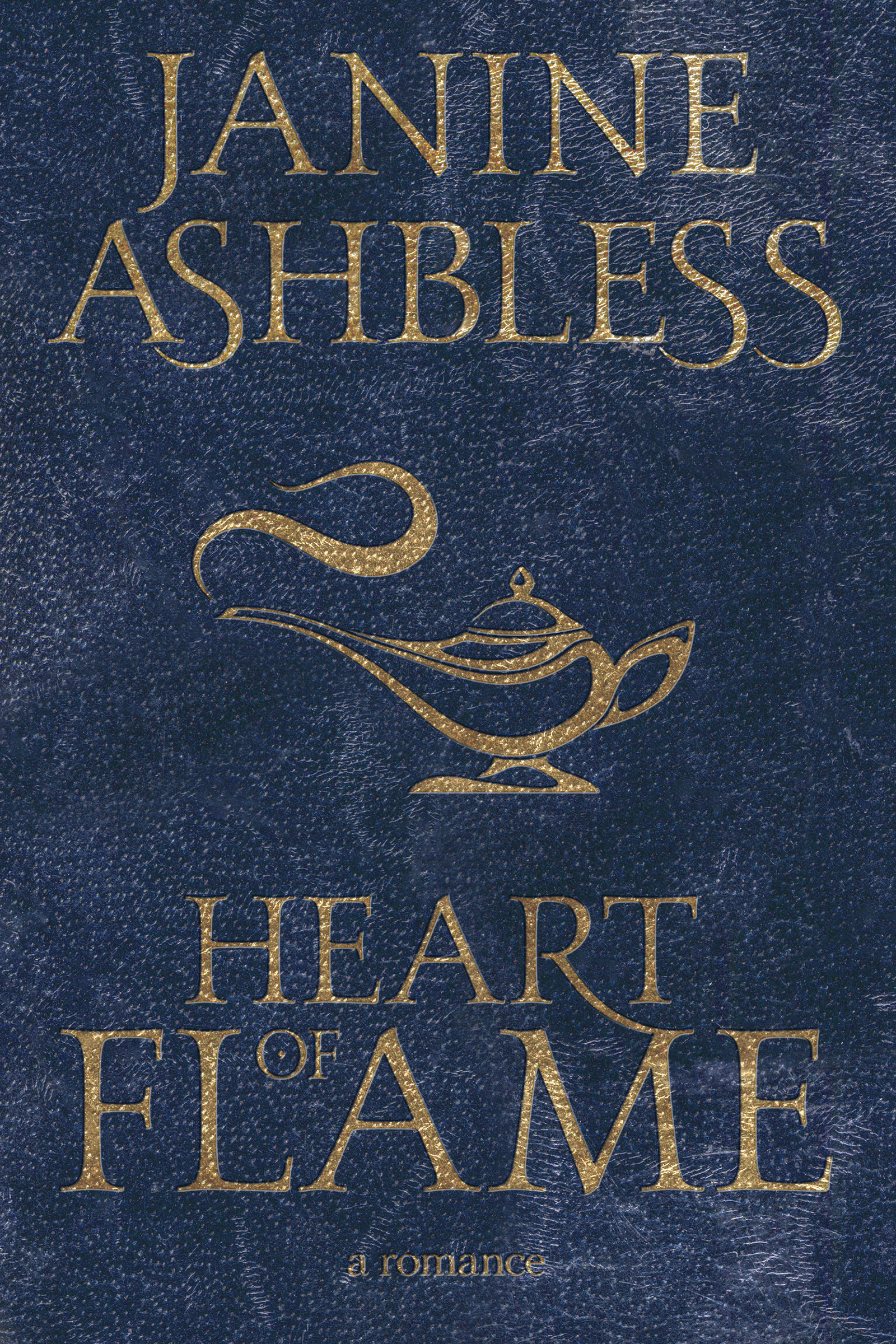 "The most beautiful woman in all Arabia has been abducted by a djinni - and only forbidden magic can bring about her rescue.

Taqla the sorceress lives in comfortable secrecy, until she agrees to help the handsome traveller Rafiq find the kidnapped daughter of the Amir. They set off together on a journey fraught with magic and peril, though a landscape of ancient desert ruins, terrible monsters and deception. With so many secrets to keep, Taqla cannot afford to trust Rafiq – and yet she must, with her life.

In the meantime, the captive Ahleme must try to fend off the attentions of the terrifying djinni who wishes to father upon her a new saviour of the Djinn race. Can Ahleme survive her imprisonment? Can Taqla really bring herself to help Rafiq win Ahleme back, when she is hopelessly in love with him herself? Can she trust him not to betray her, when sorcery is a crime punishable by death? Passion may yet betray them all."
"This lush fantasy will bring to mind the tales of the Arabian Nights. With sorcery, djinnis and a seemingly never-ending list of tasks that leads heroine Taqla and Rafiq, the object of her affections, through the desert, Heart of Flame is a book you can't put down. The two burgeoning relationships in the book are achingly perfect in their development, as each completed task brings both Taqla and Rafiq — and the amir's daughter and her djinni — closer to their ultimate meeting. Even when you think you know how the story will end, Ashbless keeps the surprises coming" – 4.5 STARS - RT Book Reviews
"With so many elements mixed together it's a fantastic read for any genre lover. Heart of Flame gets better and better as the tension builds page after page." - Sizzling Hot Book Reviews
"What a tale it is, with twists and turns and adventures galore. There were times when I honestly had no idea of what would come next and instances when I gnashed my teeth at whatever it was that interrupted me from reading the next page. Had I gotten off my duff and read it last year when I got the book, it would definitely have landed on my top ten list for the year." A- RECOMMENDED READ - Dear Author
Originally published by SAMHAIN BOOKS, which closed down in early 2017. Republished 2018.